Cybersecurity is most effective when it becomes an enabler, not a disabler.
You're securing the critical systems that clean water, make food & produce energy.
As industrial companies and utilities connect more systems through digital transformation, they introduce new risks to their environments.
GrayMatter's Cyber offering is built around mitigating those risks. Our expertise in operational technology is unmatched, giving us a clear advantage in securing the industrial space.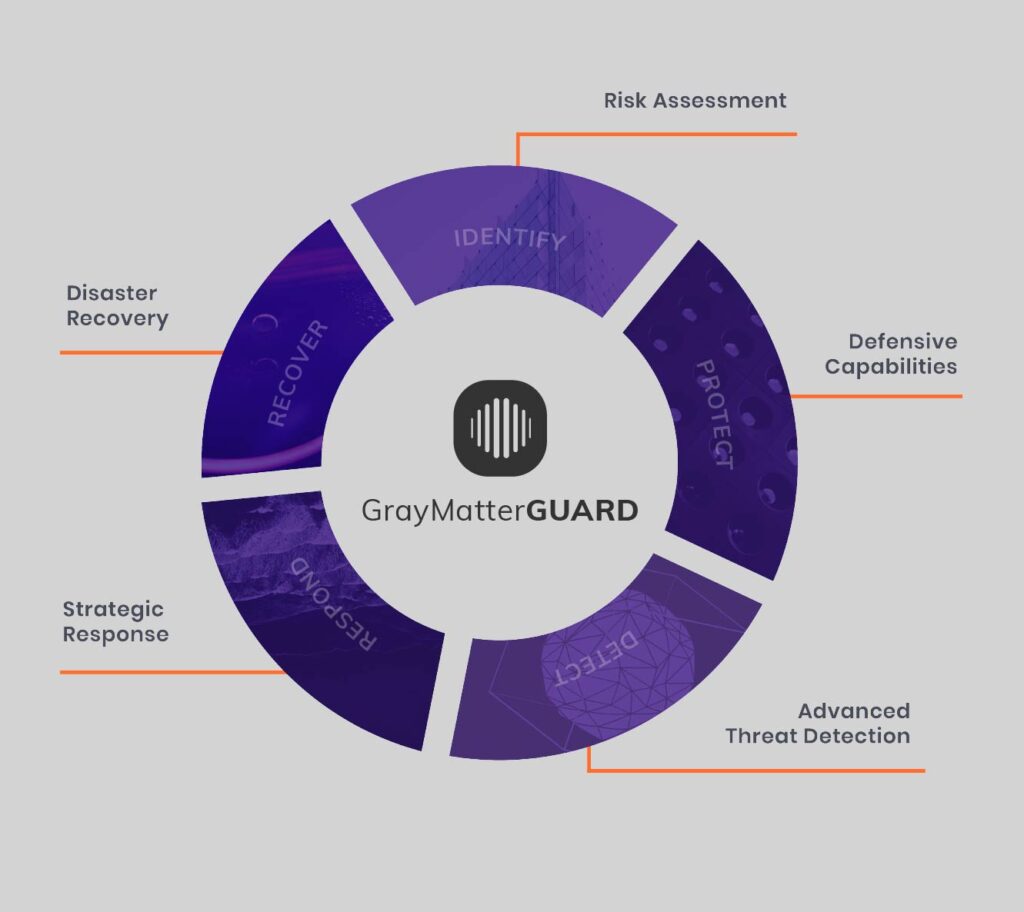 Industrial Edge Cybersecurity
What questions help guide a cyber assessment?
Top 6 OT Cybersecurity Vulnerabilities
01 | Over-reliance on air gap
Typically, OT systems have been segregated from the company's network IT by an air gap. Oftentimes air gaps are not regularly audited, scanned or veri ed to ensure lack of connectivity.
02 | Lack of training
Many organizations have not put policies or procedures in place to help employees and vendors consistently utilize good security practices.
03 | Poor network segmentation
Organizations often do not effectively utilize the concepts of zones and conduits. By limiting access and egress to specific zones, incidents can be better contained.
04 | Poor incident response
Often, documented steps for responding to and containing an incident are limited or worse, non-existent.
05 | Poor passsword practices
Strong corporate password protection policies are not always carried over to the OT environment. Operators and administrators may have the same user names for various shifts.
06 | Absence of notification or detection
How does an organization know when something is wrong?