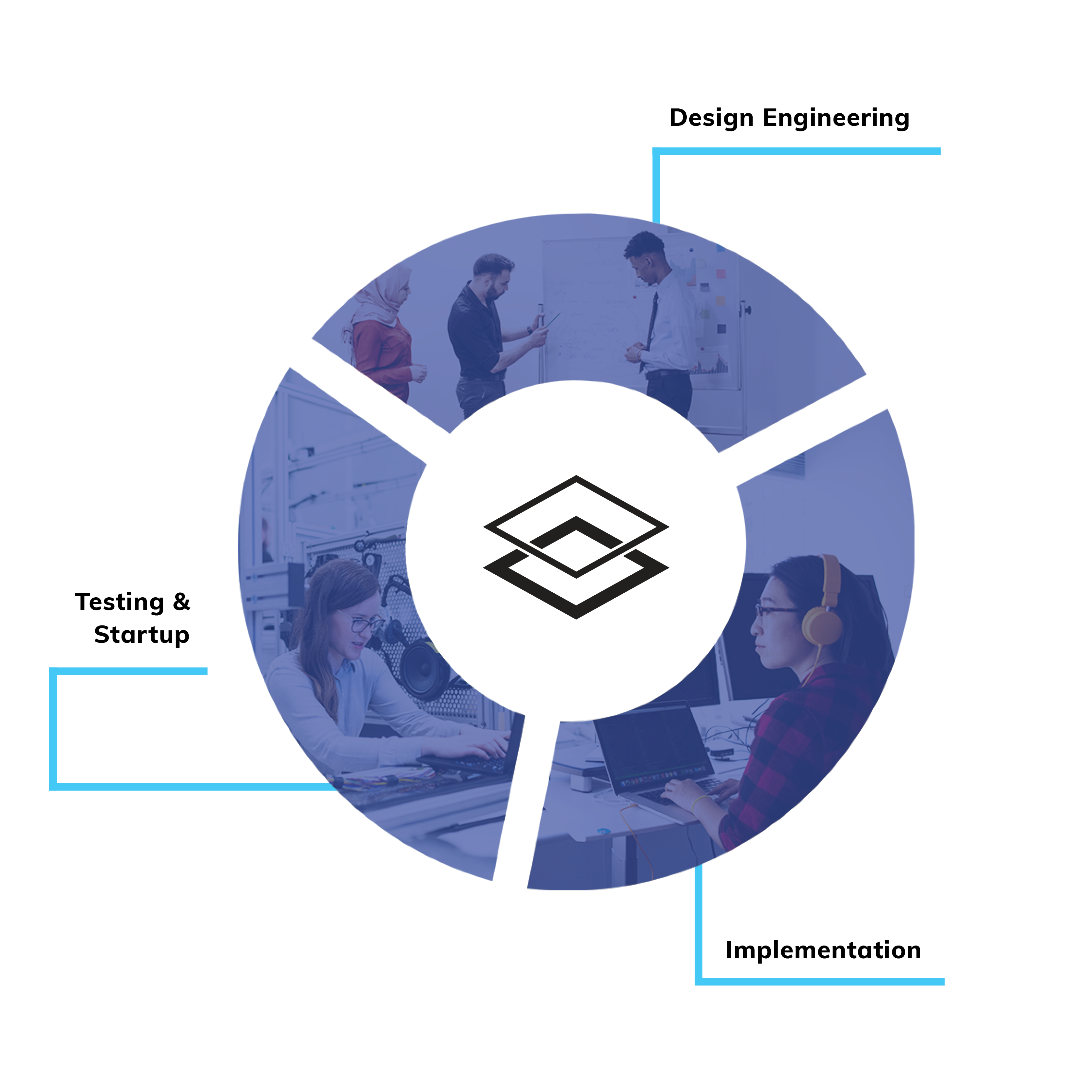 GrayMatter's family of brands does the best automation work in the world.
Our fast-growing team of engineers have spent their careers solving problems for operators and managers in food and beverage, life sciences, critical infrastructure, process and diversified industrials.
Our co-innovative approach makes the GrayMatter team stand out, collaborating in offices from Pittsburgh, PA, Kalamazoo, MI, Columbus, OH, Richmond, VA, Newark, DE to India.