[ut_spacer margin_top="10″ margin_bottom="10″]
Microsoft's Office of the Future
[ut_spacer margin_top="10″ margin_bottom="10″]

[ut_spacer margin_top="10″ margin_bottom="10″]
Microsoft's vision of the future becomes reality as they unveiled their next-gen conference room display — showcasing the office of the future.
Microsoft hasn't provided many specifications for the new application, or even a release date or exact pricing, other than that it will be available in 2019 according to The Verge.
The Surface Hub 2 will enable dynamic collaboration — allowing multiple people to walk up, log into the device using a built-in fingerprint reader and pull their work into a single, collaborative document.
Far-field microphones and 4K cameras will allow video calls in portrait mode, making it feel like you're standing next to a colleague.
It's designed to be easily moved throughout an office, and you'll even be able to mount four of them together on a wall to have them linked as multiple monitors to display different content side-by-side.
[ut_spacer margin_top="40″ margin_bottom="40″]
Google's A.I.-Powered Phone: Duplex
[ut_spacer margin_top="10″ margin_bottom="10″]

[ut_spacer margin_top="10″ margin_bottom="10″]
A new A.I. tool was introduced at Google's annual developer conference, rocking the tech world.
Duplex, an automated voice assistant capable of making hair appointments, booking restaurant reservations and conducting other tasks over the phone, even inserts filler words like "um" and "hmm" for realism according to the NY Times.
Duplex is just an experiment right now, and may never be released publicly in its current form. Google said that the technology won't be used for telemarketing, and will only be used to call businesses using publicly available numbers to gather information such as a store's hours.
Regardless of whether or not the tech will be released to the public, everyone can agree on one thing: it's an undeniably cool and innovative advancement in technology.
[ut_spacer margin_top="40″ margin_bottom="40″]
Cyber Attacks Are Growing More Aggressive
The last year has been plagued with cyber attacks from WannaCry to NotPetya that have cost organizations like Merck & Co., FedEx, the port of Rotterdam and a whole host of others billions of dollars in total.
[ut_one_third]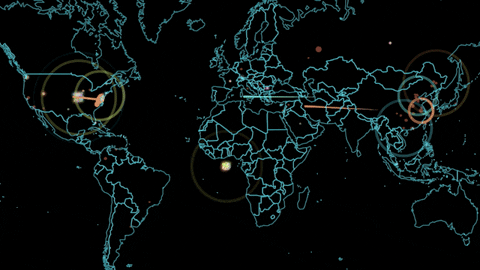 [/ut_one_third]
[ut_two_thirds_last]
Geopolitical tensions are increasing, and with them — the threat of more devastating cyber attacks, warned Roel Schouwenberg, the director of intelligence and research at Celsus Advisory Group, during his keynote at the 2018 IndustryWeek Manufacturing & Technology Conference & Expo according to IndustryWeek.
"Things are heating up," he warned while discussing escalating tension between the U.S. and Iran, and Iran and Israel.
[/ut_two_thirds_last]
He went on to detail how Iran has been very aggressive about going after Middle Eastern manufacturers, and the same target could easily be on the U.S.
So what can manufacturers do in the face of increasing threats? The cyber expert outlined the following steps to take:
Look at security holistically.
Identify key assets and lock down access.
Talk to your suppliers and vendors.
Consider whether your product/service could be attack vehicles.
The stakes are increasing, he urged, and manufacturers need to adapt. Size doesn't matter — everyone needs to be aware that they can be a target.
Securing your information technology is a good and important step in business, but don't forget about locking up the systems we rely on most in manufacturing, energy and water – the operational technology.
The global IoT market will grow to $457 billion by 2020, causing billions of sensors to be rolled out rapidly as the Industrial Internet expands. The devices for operational technology are very different than those found on information technology networks and they need specialized technology to protect them. 
Download the GrayMatter Cyber Security Guide for Operational Technology to get a comprehensive understanding of security in the OT world including top vulnerabilities. The guide walks you through the first steps in knowing what's on your network and has specific advice about the assessment process from our top cyber security consultants.
[ut_button color="red" target="_blank" link="https://graymattersystems.com/operational-technology-cyber-security-guide/https://graymattersystems.com/operational-technology-cyber-security-guide/" size="medium" ]Download the Guide[/ut_button]