Stellantis Wants to be the First Automaker to Put Alexa in Your Dashboard
Fiat Chrysler Automobiles and Groupe PSA merged Jan. 16 to become Stellantis, a name rooted in the Latin verb stello, which means to cover or brighten with stars.
The name change might have outshined news that a custom voice assistant based on Amazon Alexa could soon be part of the infotainment systems of Stellantis car models including Fiat, which is up first, and perhaps later Jeep, Chrysler and Ram. The assistant could be customized with a different name (in the example video here, it's called Brandon) and handle car-specific requests such as turning on a front camera, adjusting the A/C, opening the sun roof or reporting how much fuel is in the tank.
Consumers are increasingly adopting voice assistants, part of a wider, societal shift toward being able to pull what was once disparate data together using simple, Google-like queries.
"Our customers expect to easily connect with their digital lifestyles wherever they go and today we responded with plans to offer new intelligent experiences built on Alexa's world-class voice AI technology," said Mark Stewart, Chief Operating Officer, FCA – North America.
It's happening in the industrial space, as well, as employees who grew up with the iPhone, Google and now Alexa enter the industrial workforce and thrive on real-time dashboard data and easy-to-interpret HMI enabled by modern-day standards such as ISA 101.
The first Alexa-like Stellantis assistants will roll out with the Fiat 500 in Italy, with other European countries to follow in mid-2021.
Hardware Highlight: Turck FS+ Flow Sensors
Sticking with the automotive space — this week we're highlighting Turck's new line of flow sensors that are equipped with multi-point detection for temperature and flow.
The use case from Turck is welding robots on an automobile assembly line. The robots' welding clamps can't perform consistent welds if they become overheated, so using a Turck flow sensor programmed with temperature set points can monitor the cooling liquid and alert plant floor employees when the liquid reaches an out-of range temperature.
The flow sensors can increase plant availability and reduce equipment downtime.
For more on Turck products and solutions, visit GrayMatter's Industrial Products page and submit a request.
First Look: GE Digital's Operations Hub 2.0
GrayMatter's emPOWERUP TechStream event on Feb. 4 will feature an in-depth first look at GE Digital's Operations Hub 2.0, aka Ops Hub 2.0.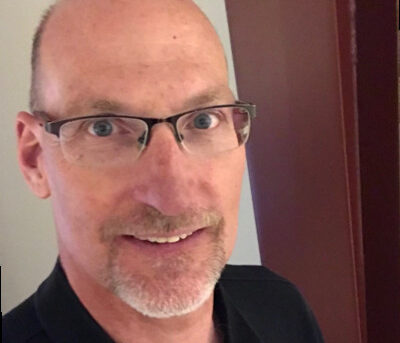 GrayMatter Solutions Consultant Director Greg Hazel will walk attendees through the new features, discuss potential use cases and be available for questions during the event, which runs 11 a.m. – 1 p.m. ET.
If you haven't already, you can register here, and check out the full agenda, which includes sessions about IoT, wireless and cloud solutions and deceptionGUARD, GrayMatter's deception technology solution for OT cybersecurity.
Ops Hub 2.0 offers a slew of powerful capabilities including centralized visualizations, mobile device accessibility, data management and historical data analysis for HMI/SCADA and MES.
GrayMatter's session will highlight Ops Hub's historical trend analysis options, drag-and-drop functionality, connectivity with OPC UA data sources, Microsoft SQL server integration and compliance with ISA 18.2 and ISA 101 for improved operator performance and safety.
In addition, Historian and Plant Applications users can learn how to browse a facility's assets and build trend reports based on OEE screens that track equipment downtime, top downtime reasons and mean time between failure.