At CES, Procter & Gamble Debuts One Toothbrush to Rule Them All
P&G's new Oral-B iO Electric Toothbrush is like having a dental hygienist coach you through every tooth-brushing session.
The Cincinnati-based consumer goods manufacturer used technology from more than 250 patents to create the iO toothbrush. It's based on feedback from 1,800 customers, the company said.
Calling it "a toothbrush" would be like referring to Excalibur as "a sword." Except, in this case, everyone is worthy of wielding it, and it vanquishes only cavities.
An LED ring on iO turns red if you're applying too much pressure while brushing. If it's green, the pressure on your gums is all good.
There's a digital timer to make sure you brush for the dentist-recommended duration of two minutes. A responsive smiley (or frowning) face pops up to tell you if you're doing a good job. Seven cleaning modes help you achieve brushing objectives like "daily clean" and "whitening."
If that wasn't enough, 3D tracking and a Bluetooth connection to a smartphone app help you determine if you're brushing enough in each area of your mouth.
"Oral-B iO™ goes beyond being a new toothbrush. It is an innovative brushing technology with a truly sensorial experience that users will feel, hear and see, transforming the act of brushing teeth from something they have to do into something they actually want to do.

Lisa Ernst, P&G VP Global Health Care R&D
P&G spent six years developing the iO. The company is debuting the toothbrush at CES in Las Vegas this week. It says customers will be able to purchase the iO starting in August 2020.
Coming Soon: GrayMatter's emPOWERUP 2020 Series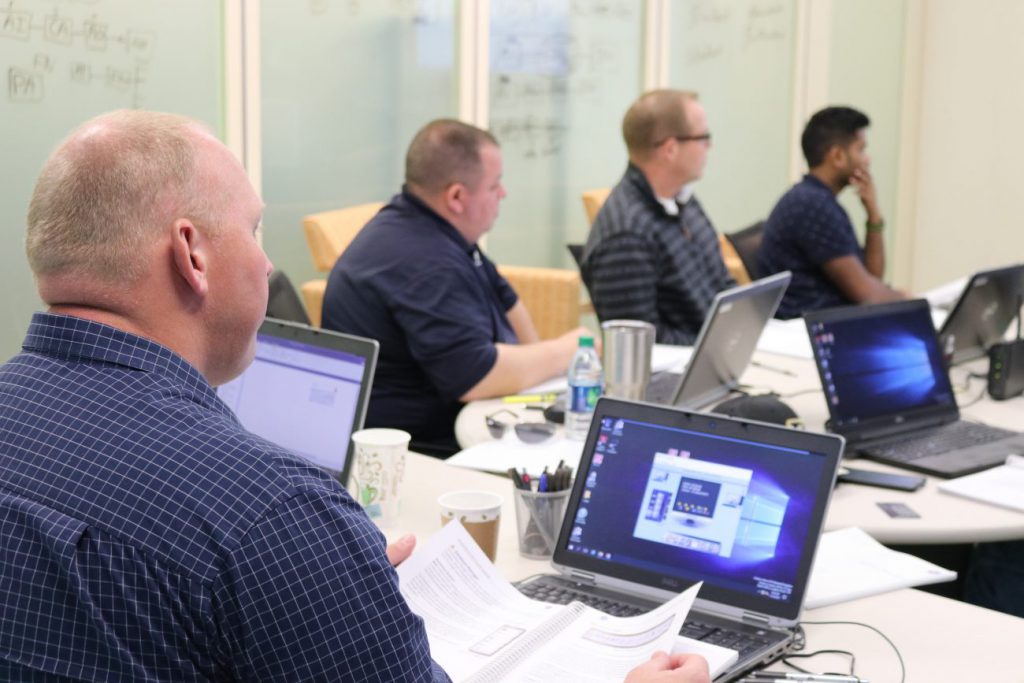 Get ready! We're getting set to roll out GrayMatter's popular emPOWERUP series of educational workshops starting off in Arizona, Utah, Colorado and Florida in 2020.
Stay tuned for more date, time and location details coming this month.
We'll be focusing some of this year's series of educational workshops on the latest from GrayMatter and our partners on industrial intelligence, edge computing, SCADA, cybersecurity and more.
In the meantime, you can sign-up and find all the details about our technical training courses on GrayMatter's website.
Miller Appeals to Log-Off Culture
If you spot a striking, matte black Miller Lite beer can at a restaurant or bar, you might want to (responsibly) grab one.
MillerCoors is rolling out a very limited run of the cans at "500 bars and taverns in 27 states" starting this week, according to the company.
It's part of a campaign to encourage people to log off from social media to enjoy what Miller terms "the original social media," aka, beer.
Each can is printed with gold script that says, "A few friends are better than a few thousand followers. Here's to the original social media. Here's to the original light beer. It's Miller Time."
Wabtec Shows Off Locomotive Engine Remanufacturing Plant
Wabtec invited Trains Magazine to check out its locomotive plant in Grove City, Pa., to celebrate the company's 150th anniversary.
"The 240,000-square-foot remanufacturing plant at Grove City, opened in 2012, churns out 1,200 remanufactured engines a year, with complete teardowns per required overhaul schedules," Trains Magazine wrote.
"We're going to build a typical engine three times here in Grove City," says John Singleton, plant manager.
"We're going to build it once here at this site and then we're hopefully going to overhaul it two or more times at the other [remanufacturing] site. We know a lineage of every single part as it is built, as it is remanufactured, and as it comes back full circle."
GrayMatter has helped to make improvements at the Grove City plant including reducing unplanned downtime by 20 percent and creating powerful data visualization tools that help workers meet production objections the plant floor.
The plant was previously owned by GE Transportation. For a quick history lesson on Wabtec's name: Wabtec was formed from the merger of Westinghouse Air Brake Company and MotivePower Industries Corporation in the late 1990s.
Westinghouse Air Brake Company was founded in 1869 by George Westinghouse, who invented the air brake, which uses air reservoirs to active and deactivate railcar brakes.
You can read more about GrayMatter's work at the Grove City plant here.