'Innovation and teamwork are part of our DNA'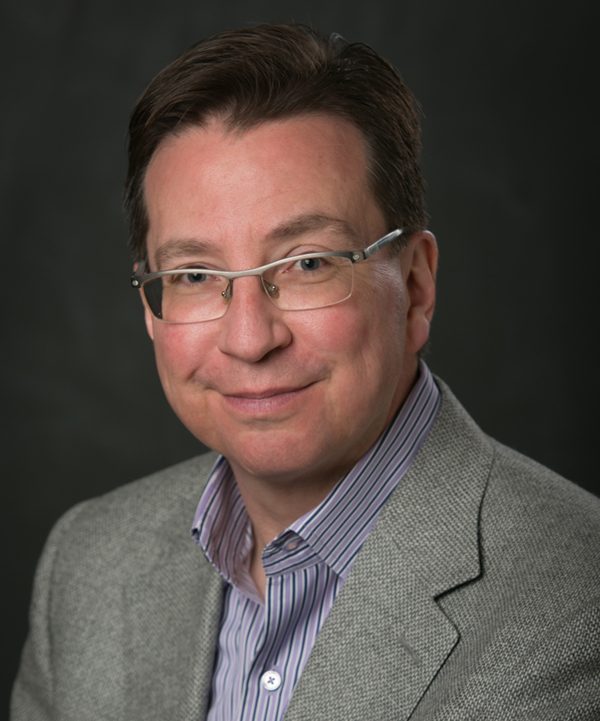 I want to extend my thanks to GrayMatter's partners, customers and employees for showing remarkable resolve in the past week.
A crisis presents new challenges for everyone, but it also provides opportunities to help one another maneuver in a rapidly changing world. Innovation and teamwork are part of our DNA at GrayMatter, and I'm certain we'll be keeping those core values top of mind in the weeks to come as we learn more about the impact of the COVID-19 outbreak and how our communities are reacting.
To that end, here's how we're protecting the health and well-being of our employees while ensuring our partners in the industrial operations ecosystem continue to thrive.
GrayMatter is teaming with:
Tempered Networks to offer zero-trust remote access to mission-critical industrial operations for a 90-day period;
We've closed GrayMatter's headquarters in Warrendale near Pittsburgh and encouraged employees based elsewhere to work from home;
Employees performing services are following GrayMatter customer safety plans and providing remote technical support and upgrades when possible;
Accelerate.virtual, our leadership summit on April 30, is now an interactive, digital event that will bring together leaders in manufacturing, food and beverage and energy production;
We converted our emPOWERUP 2020 technical training series to a virtual format to allow attendees to collaborate no matter where they are;
Our very popular in-person, instructor-led classroom instruction have largely been converted to instructor led remote learning sessions;
We've organized four unique, online cybersecurity seminars to help companies think about how they can cloak and harden their systems during a vulnerable time;
Lastly, we have created a series of Industrial briefings that can be done on demand and remotely in 60 minutes with one of our SMEs. The topics that are covered are Cyber OT, Digital Transformation, Advanced Industrial Analytics, F&B topics and Reimagining your Industrial UI/UX for the next generation.
Please don't hesitate to reach out to our team if you have questions or concerns. We're glad to count you as part of GrayMatter's team and wish you and yours good health and safety.
Sincerely,
James Gillespie
CEO, GrayMatter
Industrial Companies Stepping Up to Fight Coronavirus, Help Patients
There's more than enough troubling news to go around, so TechHub is flipping to some of the amazing, innovative and surprising ways manufacturers are transforming their operations to help fight the spread of COVID-19.
Abbott Labs received FDA approval to immediately ship 150,000 RealTime SARS-CoV-2 EUA tests for COVID-19 to hospital and academic medical center labs in 18 states and plans to ramp up to 1 million tests per week by the end of the month.
"A global challenge like coronavirus requires the commitment and cooperation of everyone who has the ability to help address it."

Abbott Chairman and CEO Miles D. White
GE Digital offered no-cost, temporary remote licenses to critical industrial operations like water utilities so they can quickly expand their remote work capacity. Paul Epperson, Sr. Director, Americas Channel Sales at GE Digital, said the company felt "a responsibility to be there for our customer's overall safety while supporting their operational continuity with digital solutions."
Louis Vuitton is converting its perfume factories in France to produce alcohol-based hand sanitizer and expect to ship about 12 tons of it by the end of the week of production, according to Forbes.
Kimberly-Clark is drastically ramping up production of its many consumer paper products and cleaning supplies and working with retailers to understand their needs.
3M is doubling production of N95 respirator masks to a peak of about 100 million masks per month, according to The Wall Street Journal. 3M officials stressed that it's important that health care workers use the masks, which get their name from the fact that they're capable of filtering out 95 percent of tiny particles.
General Motors and Ford Motor Co. have offered to repurpose shuttered factories to begin producing ventilators for hospitals that might need to increase their supplies of the assistive breathing machines, ABC News reports. Tesla is offering to help produce ventilators as well if there are shortages.
MSA Safety Inc. announced it will donate 65,000 N95 protective masks, its entire U.S. allotment, to medical personnel working for hospital systems in the Pittsburgh area.
Columbus, Ohio-based Rogue Fitness, known for producing barbells, weight benches and other fitness equipment, said it will hire additional employees and dedicate part of its manufacturing capacity to produce masks, gowns and face shields for medical personnel.
Remote Work Could Present a Huge Cybersecurity Risk
The Washington Post provides a quick cautionary note about cybersecurity as industrial companies convert their employees to remote workers.
As insidious as it seems, cybercriminals could seize on the surge in remote workers using un-vetting equipment to work from home.
"During a global pandemic, if cybercriminals impact the delivery of medical interventions, they should understand that they are playing a different game. When the U.S. government stands up from the table and flips over the board, there are no rules that protect you," writes Robert Knake, a former director of cybersecurity policy at the National Security Council.