Google's Bug Bounty Sets a Record
Does your company have a bug bounty program?
If not, maybe it should. Google, Tesla and Apple have them. White hat hackers and researchers who find potential security flaws can make big money for their work spotting and reporting what they find.
Google set a record in 2019 with $6.5 million in payouts. $6.5 million. It's a tiny number for Google, but it has huge meaning to the researchers who did the work to help Google improve its products — and it produces major results.
As engadget notes, an Alpha Labs researcher received more than $201,000 for finding a security flaw in the Pixel 3 phone that permitted a one-click remote code execution, a potentially calamitous security issue.
Preventing a flaw like that from being exploited has enormous value, well beyond even the $21 million Google has paid out via the bug bounty program since 2010.
Ampacet Makes Recycling Plastic Packaging Easier
Plastics producer Ampacet is offering "functional additives" under the new brand name ReVive that "can reduce the amount of material sent to landfills."
The additives work with post-consumer barrier films that consumer packages goods companies use to protect all sorts of products ranging from T-bone steaks to romaine lettuce. Film plastics prevent the spoiling effects of oxygen, UV light and water. Each formulation is designed to achieve that in different ways depending on the product's needs.
"ReVive helps to minimize the environmental impact of barrier film packaging, and can help CPG brands use more recycled materials in their packaging to achieve sustainability goals," said Doreen Becker, Ampacet Sustainability Director.
Those goals could include meeting protocols set by the Association of Plastics Recyclers, which enables companies to seek a How2Recycle designation from the Sustainable Packaging Coalition. That's the group that clearly labels recyclables so consumers know what to do with them after they've been used.
Read more about Ampacet's innovation from the company, and from Plastics News.
Cybersecurity Should be An Enabler, Not a Disabler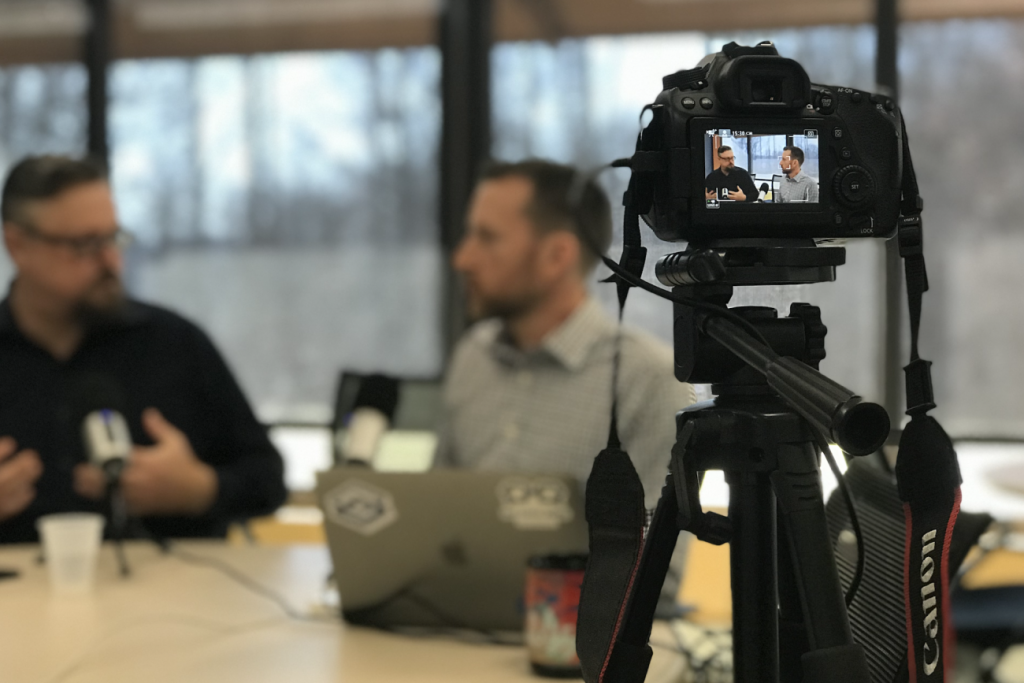 GrayMatter's emPOWERUP Podcast is back with Season 2!
We talked to cybersecurity pros Scott Christensen and Tom Walker of GrayMatter about how they've been working with companies in manufacturing, energy and other industries to assess their level of cybersecurity preparedness, provide security at the network edge and prioritize risk factor remediation.
Topics we cover:
Conducting a cyber risk assessment
Ranking common exposures and vulnerabilities
Methods for remediating potential risks
Ensuring OT cyber is an enabler, not a disabler
Distilling cybersecurity issues into people, processes and technologies
Security at the network edge with emPOWERGUARD, a unique, all-in-one solution that combines multiple cybersecurity technologies in a single form facotr
How manufacturing and energy industries benefit from security at the edge
Check it out and subscribe. And don't forget to rate and review us on Apple Podcasts or wherever you listen.
While you're at it, download GrayMatter's 2020 OT Cybersecurity Guide for a quick way to check in on your own cybersecurity preparedness.
If you have feedback, or would like to arrange a conversation with Scott, contact us at empowerup (at) graymattersystems (dot) com.
Best of LinkedIn – Smucker's
TechHub is kicking off a new feature: Best of LinkedIn. We'll highlight an interesting, off-the-wall or really compelling post from companies that are going through digital transformation to improve efficiency, sustainability and productivity.
This week's winner is Smucker's.
The company highlighted a post by graphic recorder Jo (Johnine) Byrne, who attended a sustainability conference at Smucker's and created a super cool summary of the discussion in graphic form. Check it out below. It could be a great way to engage with your audience after your next conference wraps up.
2020 Cybersecurity Survey
Don't forget! There's still time to take our 2020 Cybersecurity Survey. Take the survey below and we'll share the overall results next month.
Create your own user feedback survey