Growth within an organization happens in lots of ways.
Acquisitions, technological innovation and achieving ambitious goals are a few we're highlighting in the first update of 2021 to GrayMatter's TechHub industry-news blog. If you see a company doing great work in the manufacturing, water/wastewater, food and beverage, CPG or similar industrial space — don't hesitate to let us know!
PPG on a Buying Spree
Pittsburgh-based paint and coatings manufacturer PPG has been acquiring companies at a rapid clip at the end of 2020 and beginning of 2021.
On Jan. 11, it announced it would purchase Wörwag, a global manufacturer of coatings for industrial and automotive applications.
Two days later, PPG said it would establish a new business unit, "Traffic Solutions," to capitalize on its December 2020 acquisition of Ennis-Flint and begin making "pavement-marking products, including paint, thermoplastics and other advanced technologies."
Other acquisitions in the works include Tikkurila, a decorative paint manufacturer based in Finland, and VersaFlex, which produces epoxy and polyurethane coatings for "water and waste water infrastructure, flooring, transportation infrastructure, and industrial applications."
PPG CEO Michael McGarry told analysts that the company seizes opportunities when they come along.
"As we have always said, we have to take opportunities when they present themselves," he said, the Pittsburgh Post-Gazette reported in December. "There's plenty of capacity in PPG to continue to do deals moving forward."
GrayMatter Acquires E-Merge Systems
Speaking of acquisitions, and in case you missed our announcement in December, GrayMatter finalized a major acquisition that majorly expands our engineering expertise, particularly in water and wastewater.
GrayMatter is acquiring Richmond, Va.-based E-Merge Systems to meet rising demand for Industrial Intelligence solutions that optimize efficiency and quality in manufacturing, food & beverage, water/wastewater, energy and other industries across North America.
"Industrial companies in 2021 are prioritizing projects that were once on the back burner to equip facilities with IoT devices, leverage predictive analytics and augment industrial cybersecurity," said GrayMatter Co-Founder and CEO James Gillespie.

"The addition of E-Merge's capabilities gives us a more complete solution stack from instrumentation, control, industrial networking and supervisory control, all the way up to analytics and other data solutions. We're also excited about adding an offshore engineering capability and an increased mid-Atlantic presence to our team."

Check out the full news release and announcement.
Abbott Showcases "Everyday Innovators"
Pharmaceutical science company Abbott Labs, which has been helping save the world by rapidly innovating COVID-19 testing solutions, is highlighting its history of innovation since its founding in 1888 and now.
Among the latest projects featured:
Improvements to nutritional content of infant formula
More accurate diagnostic tests
Helping patients overcome chronic pain
Implementing new therapies to treat one of the biggest health threats in the U.S.: heart failure
Check out Abbott's latest video.
Not Satisfied with One Goal, PepsiCo Sets a More Ambitious One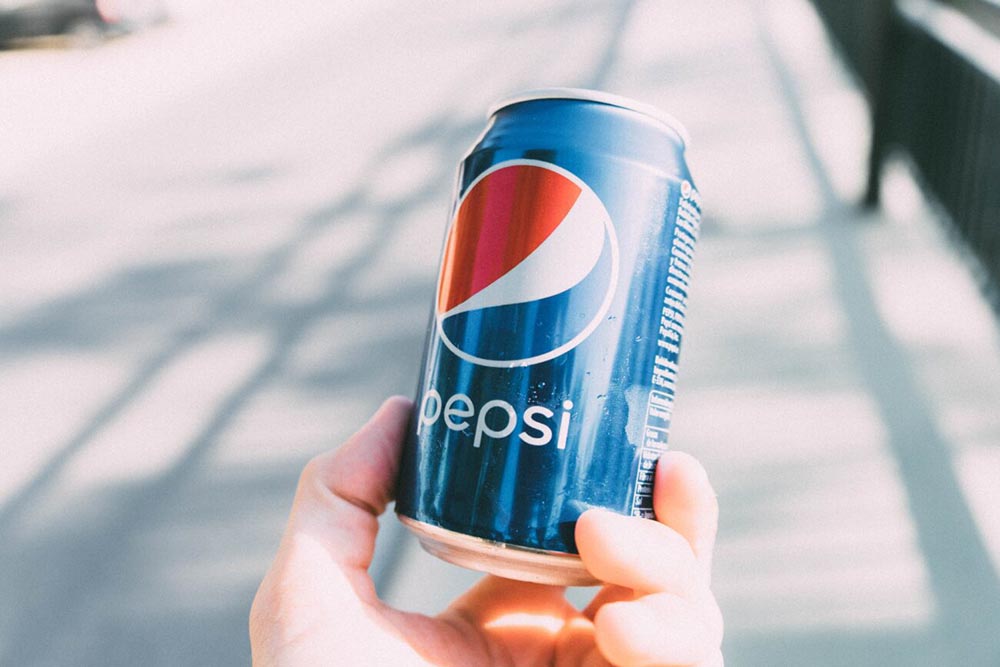 In the last kind of growth for today's edition, PepsiCo announced it will aim to achieve net-zero greenhouse gas emissions by 2040.
That's a vastly more ambitious goal than the company's original target of cutting emissions by 75% by 2030, and 40% in areas outside its own manufacturing processes and supply chain.
PepsiCo will accelerate the use of smart irrigation systems, improve soil health and reduce deforestation, PepsiCo chief sustainability officer, Jim Andrew, told Reuters.
"We have to drive systemic change. That is going to require partnerships with customers, suppliers, co-packers … and sometimes competitors to do all of that," Andrew said.